Breed:
                 Pit Bull Mix
Age:                     As of 2017; we guess 6-7 years old
Energy Level:    Low to medium
Size:                    47 lbs.
Sex:                     Female
Personality:       Outgoing, super friendly, confident, very affectionate and very obedient / pleasing.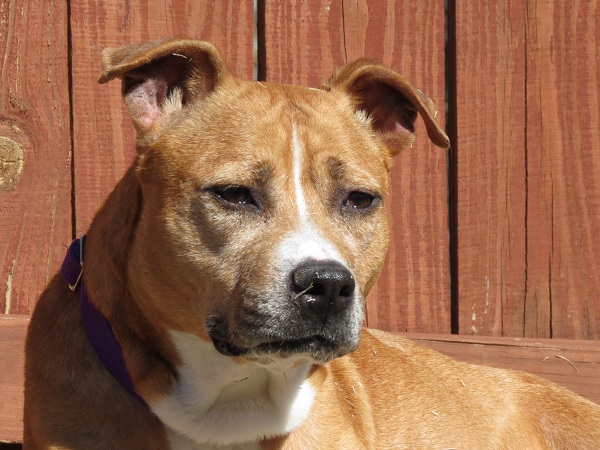 Rescue Story:
After many condition calls to a property in Henry County, GA for dogs being chained outside without shelter, Sunny and her two 1-year old puppies were seized in a drug raid on November 30, 2016. The police discovered a meth lab and arrested everyone on the property. They ended up at Henry county animal control which doesn't adopt out pit bulls to the general public. Nobody at the shelter knew that Sunny was pregnant. On January 10, 2017 she gave birth to 3 pups in the pound. Within 4 days, two of them died. Queeny was the only surviving one. We rescued Sunny with Queeny who was just five days old.
Unfortunately, Sunny suffered in her life quite a lot. She has a strong limp in her right front leg. When we took her to the veterinarian for the very first time, they did an x-ray of her leg. It looks as if she either was hit by something that broke her leg. Her previous owner never took her to the vet and the bones healed incorrectly. While doing the x-ray, we also found several pellets of bb guns in her abdomen and the tip of an arrow in her side. On January 31, just three weeks after her delivery, she had to have emergency surgery where they removed the below pictures arrow.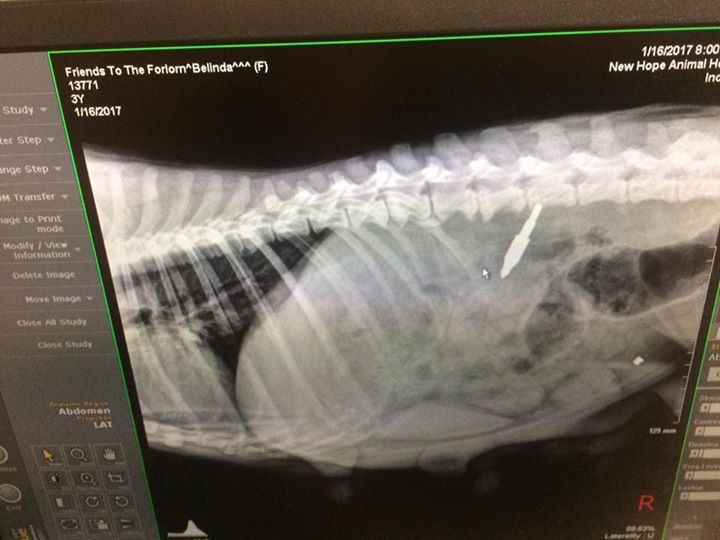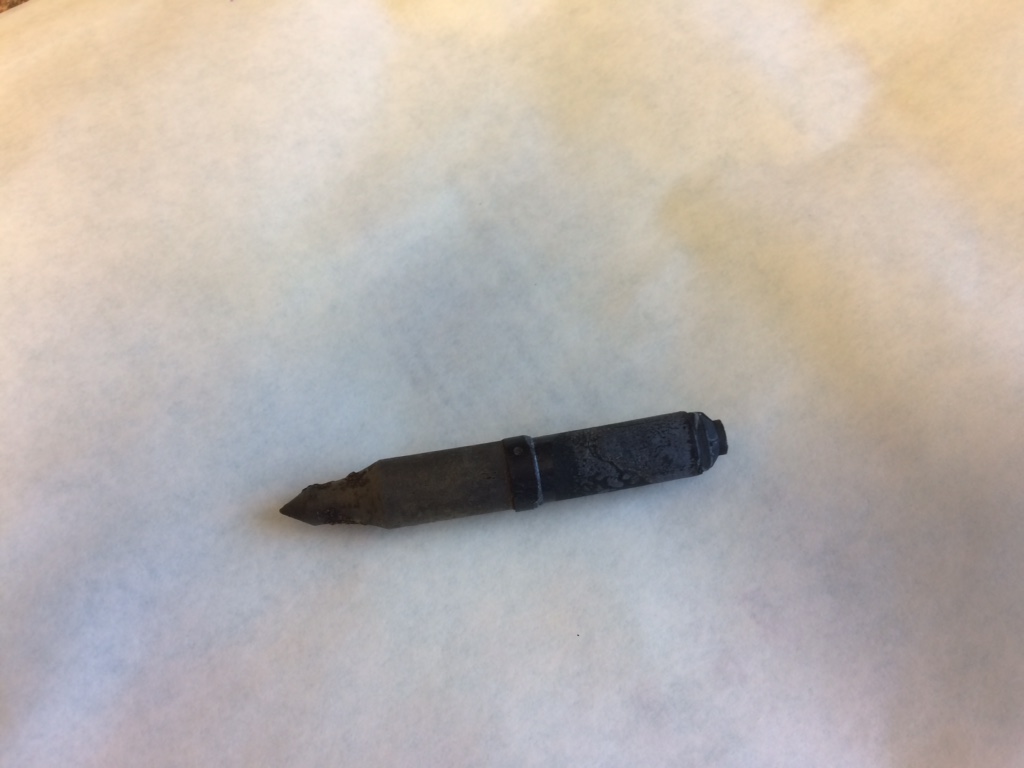 Who she is now:
Sunny is the sweetest mama you will ever meet. She is house trained, crate trained, and she knows all the basic obedience commands.
Even though she can walk only slowly (due to her front leg injury), she enjoys her daily walks and walks nicely on the leash. Sunny loves to ride in cars and enjoys feeling the wind in her ears. Sunny loves people and is so affectionate. She gets along with small children and also with dogs.